Messages

155
Likes

40
Location
Livernois Motorsports, already established as a leader for firsts and performance in the EcoBoost world, is proud to announce the release of our custom tuning for the 2016 2.3L Focus RS. Utilizing our 93 octane performance tuning, you can see peak vs. peak gains up to 55 wheel horsepower and 70 wheel lb ft of torque over stock.
Livernois Motorsports was the first company to offer true custom tuning for the EcoBoost family of engines all the way back in 2009. We wasted no time tackling this impressive engine family purchasing not just one, two, or three EcoBoost vehicles for development, but to date the Livernois team has owned 14 EcoBoost Vehicles to help develop our tunes, and full line of performance upgrades for these engines and platforms.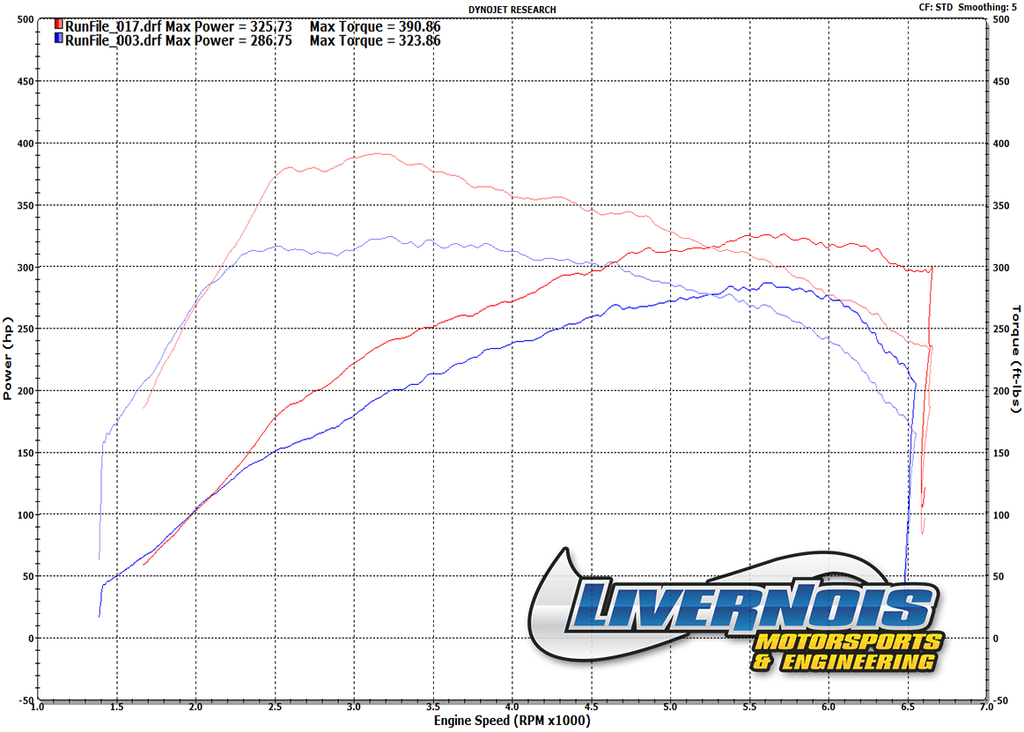 [video=youtube;iSgtfVa-Do4]https://www.youtube.com/watch?v=iSgtfVa-Do4[/video]
Get your MyCalibrator today!
https://www.livernoismotorsports.com/product/LPP631144